Preparing for emergencies doesn't have to be an adult's job alone. Young children, teens, and young adults alike need to be part of the process — for their own safety and sense of empowerment.
Ready Youth (School, Daycare, and College)
Children can be a great asset when it comes to planning for a disaster. They are keen on looking at their world from different points of view and they understand quite a bit more than adults give them credit for. They enjoy being involved and helping not only in their family, but also serving other people to help them be happier and have better lives. Take these traits and encourage personal, family, and school preparedness.
It is important to know the Emergency Operation and response and reunification plans of your child's school, college, or daycare. If you do not know their plans call them and ask these questions.
If there were an emergency how would I be able to know if my child is safe?
If there were an emergency and the school had to be locked down what do I need to know?
If there were an emergency and the children and staff had to be evacuated where would they go?
What if they had to leave the grounds where is the second reunification point?
If there are injuries would there be trained people who could take care of my child as well as the other children?
If there was an intruder what are the procedures?
How do the teachers tell the children to respond?
Does the school have developed procedures to accommodate students with disabilities in the event of an emergency?
If there were an emergency and I could not get to the school to pick up my child what are the procedures the school would take?
Do the teachers have individual classroom emergency supplies kits?
Should my child have their own individual small emergency supplies kit?
Would my child be able to call our family out of state contact in a disaster?
Resources for Teachers and Educators
(Student Resource websites for teachers)
Teacher resources for teaching preparedness to youth
For teachers to teach preparedness to youth
Disaster Preparedness for College Students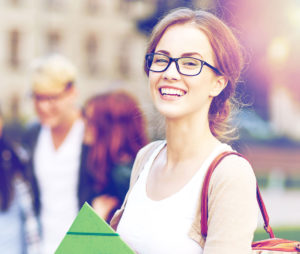 A disaster can occur when we least expect it and regardless of where we happen to be at the time, home, work, or school. Most universities and colleges encourage students and faculty to develop an emergency plan. Developing an action plan and disaster supply kit is the first step in preparing for the unexpected. Practicing your plan and knowing how to respond can save time and lives.
Here are a few tips for developing your disaster plan:
Be aware of the types of emergencies/hazards that can potentially affect your area of residence
Plan a meeting with your family, roommates, and co-workers to discuss disaster preparedness.
Discuss what to do in an evacuation: driving routes, meeting places, list of contacts.
Determine how you will exit your apartment, dorm, or house in case of an evacuation. Know at least two ways to get out.
Plan for several different meeting places. One place should be directly outside of your apartment, dorm, or house. The other should be a site away from your neighborhood in the event you cannot return home. Give your family members and roommates a copy of this information
Choose an out-of-state contact person. It is often easier to call long distance than locally during an emergency situation. As soon as possible, let the designated person know that you are safe. Share this contact person's information with your family and roommates.
Discuss how to "shelter in place." The type of incident will determine how you should shelter.
Discuss and practice how to turn off electricity, water, heating, cooling systems, and gas.
Assemble a disaster supply kit for at home, at work, and in your vehicle.
Take a course in first aid and CPR. Become familiar with the college Information and Referral Hotline 2-1-1 can be dialed from any land line telephone and most cell phones for emergency information regarding: closest evacuation routes and access to water, food and shelter as well as information on other health and human services available across the state.
(Information from Texas A&M about Disaster Preparedness for College Students)
Youth Coping with Disaster Links:
Helping Children Cope information from Red Cross
Coping for kids from Ready.gov
Substance Abuse and Mental Health Services Administration (SAMHSA)
American Academy of Child and Adolescent Psychiatry guide to helping children cope
National Clearing house for families and youth Family and youth services Bureau
Preparedness tips for parents and other resources
Resilience tools and activities for youth and adults from Positive Psychology Program.com
Disaster Resilience activity for youth from Rand Corporation
Youth Coping with Disaster
WHAT YOU CAN DO FOR YOUR CHILD
Disasters can leave children feeling frightened, confused, and insecure. Whether a child has personally experienced trauma, has merely seen the event on television, or has heard it discussed by adults, it is important for parents and teachers to be informed and ready to help if reactions to stress
begin to occur. Children may respond to disaster by demonstrating fears, sadness, or behavioral problems. Younger children may return to earlier behavior patterns,such as bedwetting, sleep problems, and separation anxiety. Older children may also display anger, aggression, problems in school, or withdrawal. Some children who have only indirect contact with the disaster, but
witness it on television may develop distress. Children's coping with disaster or emergencies is often tied to the way parents cope. They can detect adults' fears and sadness. Parents and adults can make disasters less traumatic for children by taking steps to manage their own feelings and plans for coping. Parents are almost always the best source of support for children in disasters.
Let your child know that it is okay to feel upset when something bad or scary happens.
Talk truthfully about the facts of the event according to the child's age.
Encourage your child to express feelings and thoughts, without making judgments.
Return to daily routines as quickly as possible.
Allow them to help with the disaster recovery process for your family and for the community.
CHILDREN & DISASTERS
One way to establish a sense of control and to build confi dence in children before a disaster is to engage and involve them in preparing a family disaster plan and their own emergency supplies kit. After a disaster, children can contribute to a family recovery plan. Children experience trauma and fear during a natural disaster. If they know what to do during a disaster, because they have practiced family disaster drills, they will be better able to handle the experience. When parents are calm, children calm down more quickly.
BEFORE A DISASTER PARENTS SHOULD:
Familiarize yourself with the emergency response plans of schools and/or daycares your children
attend.
Find out if the school/daycare will keep your children or send them home in an emergency.
Find out where the secondary reunification site may be if they have to evacuate from the school.
Decide if your children should get into your home if you are not there.
Decide if your children should take care of themselves or if a neighbor will take care of them.
Develop and practice your family disaster plan.
Teach children how to recognize danger signals.
Explain how to call for help (911)
Help children memorize important family information.
Help children memorize their street address, not the P.O. Box.
Include children's toys and special foods in their emergency supply kit.
After a disaster, children are most afraid the disaster will happen again, someone will be hurt or killed, and they will be separated from family and left alone.
PARENTS CAN HELP MINIMIZE THEIR CHILDREN'S FEARS BY:
Keeping the family together, do not leave children with relatives or friends – take your children with you.
Calmly and firmly explain the situation, facts, and your plans.
Talk to your children at eye level.
Encourage children to talk about the disaster and ask questions.
Include children in recovery activities by giving them chores that will help them feel they are helping things get back to normal.
Reassure children with firmness and love.
Sympathize with and resolve their anxieties. Discuss that their life will not be the same as it was before, but it will come close as you work together, as a family, to recover.
WHAT YOU CAN DO FOR YOURSELF
There are many things you can do to cope with traumatic events:
Understand that your symptoms may be normal, especially right after the trauma.
Keep to your usual routine as much as possible.
Take the time to resolve day-to-day conflicts so they do not add to your stress.
Do not shy away from situations, people, and places that remind you of the trauma.
Find ways to relax and be kind to yourself.
Find ways to help your family and/or the community in the recovery process.
Turn to family, friends, and clergy for support. Talk about your experiences and feelings with them.
Participate in leisure and recreational activities.
Recognize that you cannot control everything.
Recognize the need for help from trained professionals. Call a local mental health center.